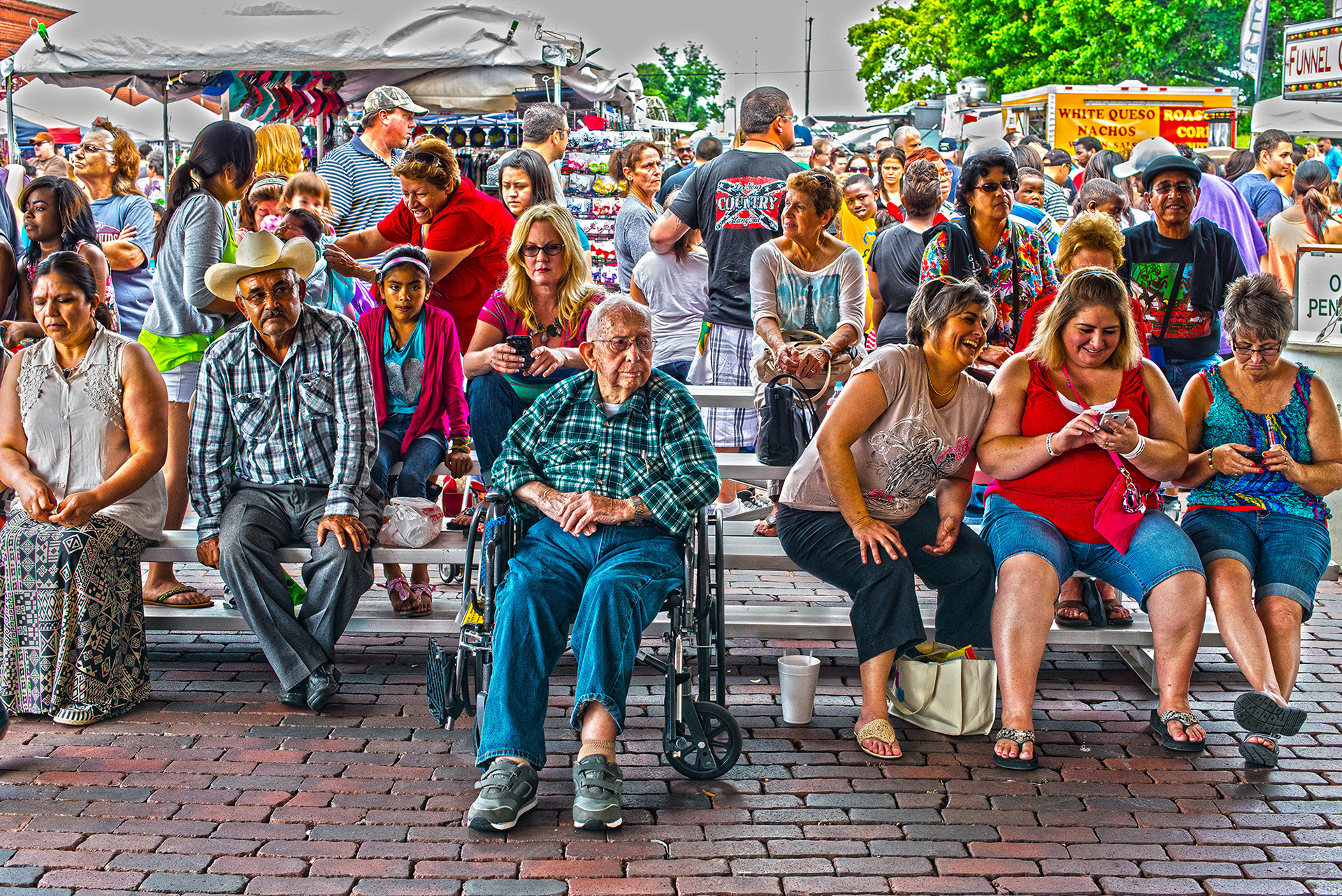 Photo: National Polka Festival Audience, 2017, Ennis, Texas
Click image to enlarge
Jesús Manuel Mena Garza is primarily known as a documentary photographer and videographer. Garza didn't stray far from home and is a graduate of San José State University with a BA in Journalism with a Photojournalism emphasis. For more than a half a century, Jesús Garza has specialized in photographing people, infrastructure and events. Along with showing his work on the Internet and in exhibitions, his photos have been published extensively in newspapers, magazines, posters and books. To start a conversation, call Jesús Garza today at (682) 365-8702 or click the Contact button above.