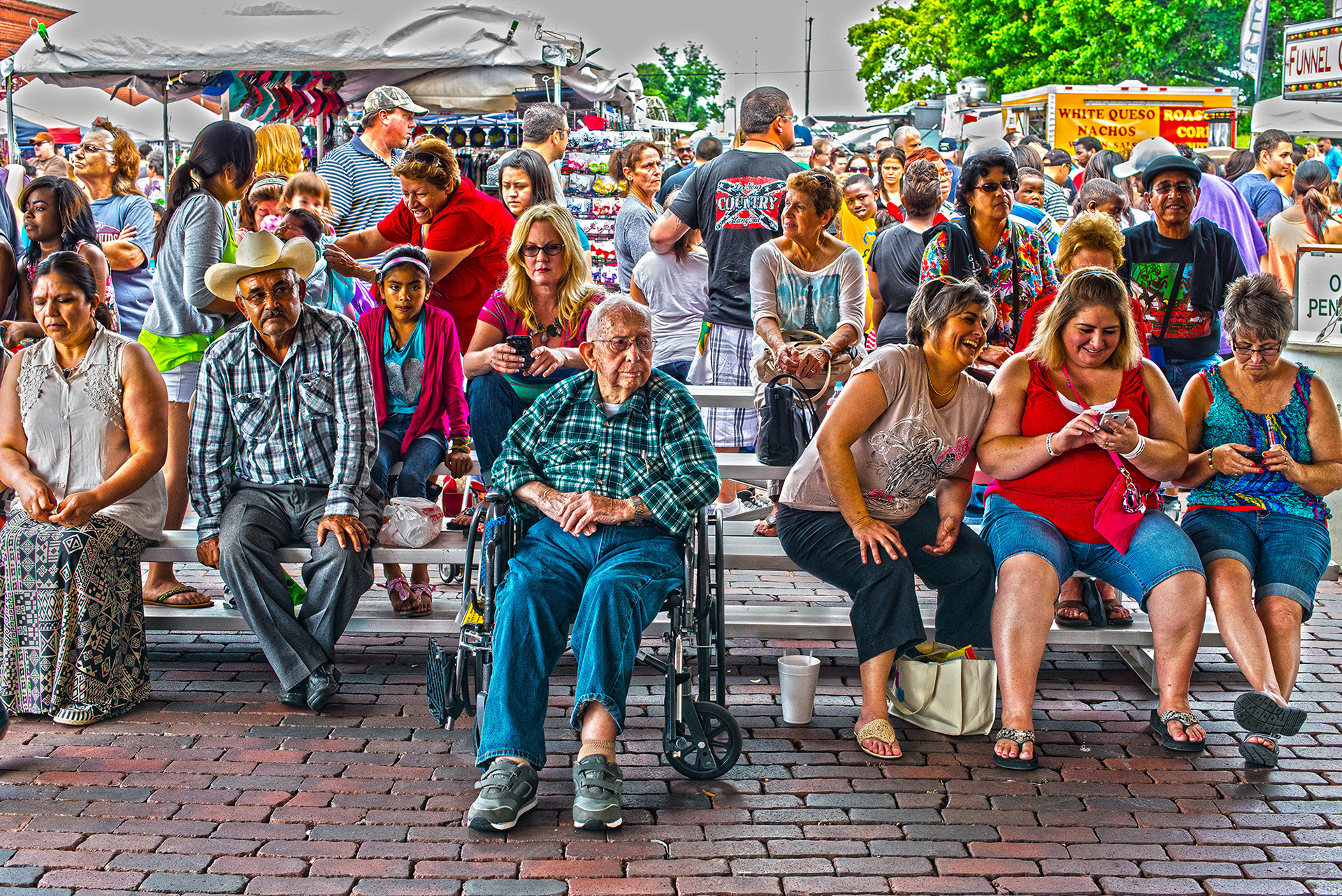 Photo: National Polka Festival Audience, 2017, Ennis, Texas
Click image to enlarge
Jesús Manuel Mena Garza is primarily known as a documentary photographer and videographer. Garza is a graduate of San José State University with a BA in Journalism with a Photojournalism emphasis. For more than a half a century, Jesús Garza has specialized in portraiture and event photography. 
The photographer has also explored our natural and human-
made environment. Today, Garza continues to produce photographs and videos for clients and exhibitions. Call Jesús Garza today at (682) 365-8702 or click the Contact button.