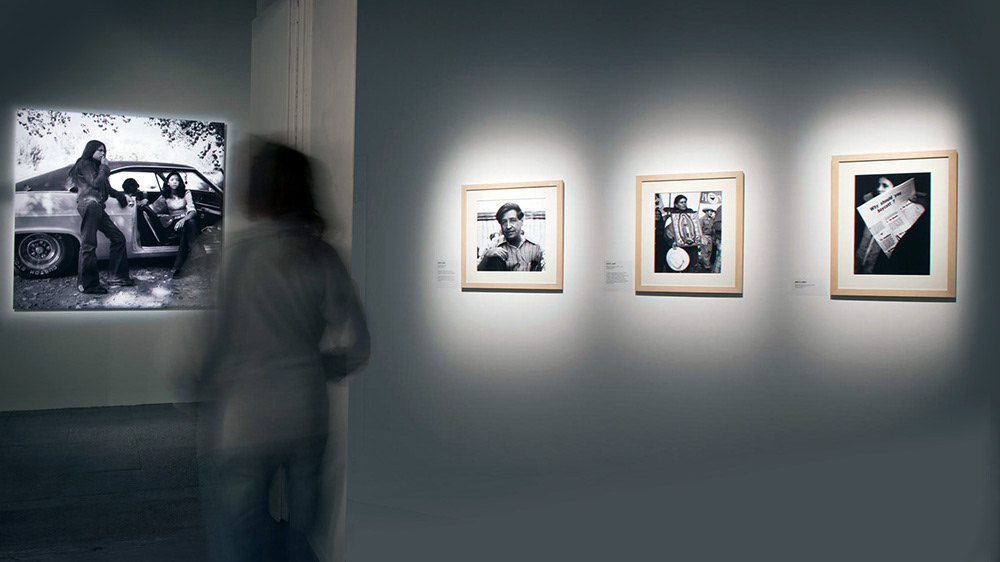 Chicano Dream, 2014, Musée d'Aquitaine, Bordeaux, France


Click image to enlarge
Since 1970, Jesús Manuel Mena Garza has lectured about and exhibited his fine art and documentary photographs. Garza has shown his work from coast to coast, in Mexico and Europe. Garza's photographic archive includes Imágenes Xicano. An important series of photographs documenting the 1970s Chicano Movement. These photographs form the core of his early photographic production. Photos from the series have been published in posters, flyers, books and articles.
Jesús' photographic collection includes more than 1,000 Kodachrome slides and black and white negatives on the 1974 Quinto Festival de Teatro Chicano. About 300 duplicate slides are available for viewing at the San José State University Martin Luther King Jr. Library. Also available for inspection at SJSU are Garza's photographs documenting the 1971 Chicano March For Education.
The original Kodachrome transparencies and black and white negatives are resident in Garza's photographic archive. Academics can contact Jesús Garza directly if they have questions about the archive. The 67 year old Chicano photographer does not actively seek opportunities to lecture or exhibit his work. Unlike many photographers affiliated with universities who rely on quid pro quo. Garza believes that his work speaks for itself. Tangentially, the photographer also paints in acrylics and oils. Abstracts, juxtaposed to his straight photography.